The first patients in Wales have received antiviral tablets for Covid to take at home.
It is the first clinical trial of an antiviral specifically for Covid.
The study is being led by Oxford University and delivered in Wales by Public Health Wales, Health and Care Research Wales and Cardiff University.
The Welsh government welcomed the announcement that millions of courses of antivirals have been procured for use in the UK to treat Covid-19.
The trial is taking place across the UK, and since it started on 8 December, about 3,000 people in Wales have taken part. About half of those will have taken the antiviral.
It is hoped in conjunction with vaccines and the booster programme, it will reduce the number of people put in hospital by the virus. This trial for the tablet molnupirvir is being used across the UK.
Christmas in hospital avoided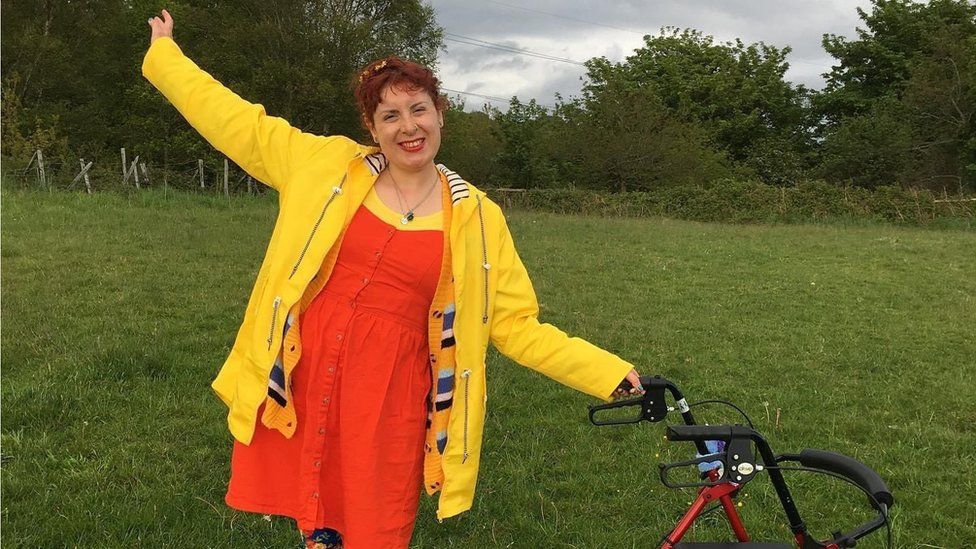 IMAGE SOURCE,

AMY-CLAIRE DAVIES
Image caption,
The tablets "made a huge difference within 24 hours," says Amy-Claire Davies
Amy-Claire Davies, 27 from Swansea, is a palliative care patient and has seizures from epilepsy along with severe chronic pain. She has an unknown genetic condition and was not expected to live past childhood.
She said she and her family who also have health issues shielded from February 2020 until summer 2021 when they were all double vaccinated.
"Before having vaccinations when case rates were high, Covid was a death sentence for us because of our medical conditions," she said.
Her dad tested positive on 24 December and the members in her household followed in the following days over Christmas.
"I had the tablets delivered to the door within an hour of speaking to someone at the prescribing team – it was a fantastic service," she added.
Amy thinks the tablets made a difference to how she felt with the virus.
"If I hadn't started taking them then I genuinely think I would have ended up hospitalised, they made a huge difference within 24 hours," she added.
What is antiviral medicine?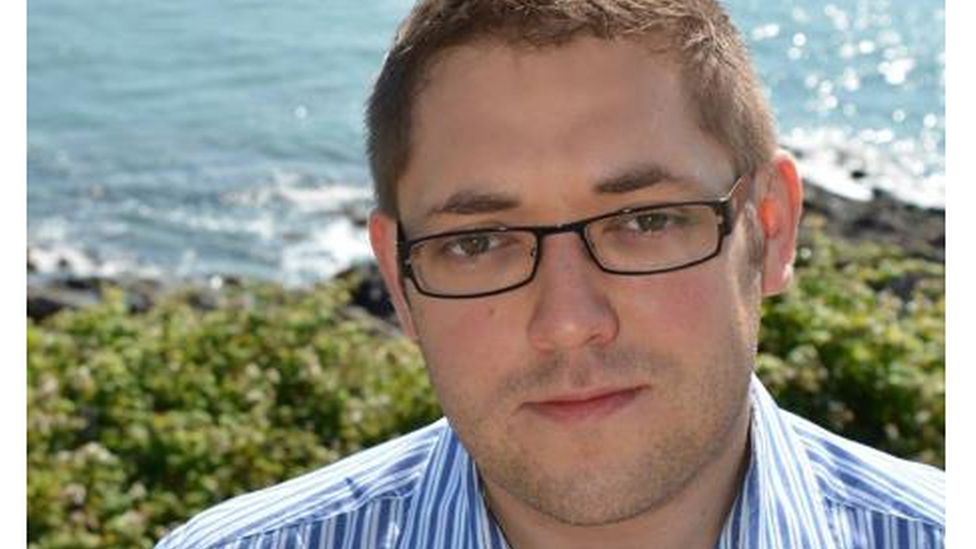 IMAGE SOURCE,

DR ANDREW CARSON-STEVENS
Image caption,
Dr Andrew Carson-Stevens says antiviral drugs could be pandemic gamechangers
The tablet used in this trial is called molnupiravir – a pill originally developed to treat flu.
It was developed by the US drug companies Merck, Sharp and Dohme (MSD) and Ridgeback Biotherapeutics.
It is being used in the first clinical trial using an antiviral specifically for Covid. It can be taken as a pill rather than injected or given intravenously
Two other antivirals, favipiravir and ivermectin, have also been tested to see if they work against Covid as well, a process known as "re-purposing".
Dr Andrew Carson-Stevens, a GP and the principal investigator of the Panoramic study team in Wales, said it can reduce the effects of the virus.
"The drug is absorbed by Covid infection cells and then blocks the virus replicating," he said. "This means that the viral load should remain low, which reduces the risk of serious disease."
The antiviral is expected to be equally effective against all coronavirus variants.
Dr Carson-Stevens warned that vaccines and boosters were still the best way to protect ourselves, but that antiviral drugs could be "gamechangers" in the pandemic.
As part of the trial, the pills will need to be taken twice a day and within five days of symptoms starting.
Am I eligible to get them?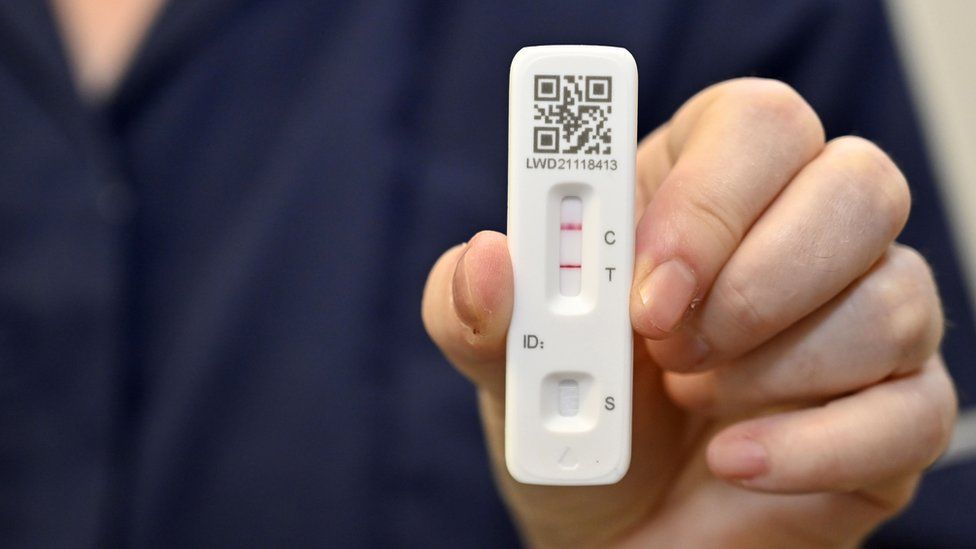 IMAGE SOURCE,

SCIENCE PHOTO LIBRARY
Image caption,
Anyone over 50, or those 18-49 with an underlying health condition, with an underlying health condition and a positive Covid test can access the trial
The trial is open to people from across the UK. In Wales, anyone over 50 can take part, or those who are 18-49 with an underlying health condition, with a positive Covid-19 test (PCR or LFT) and symptoms for fewer than five days.
Those at the highest risk of severe effects of Covid, such as those with cancer or a rare neurological condition such as Huntington's disease should have been written to by their health board.
These people will be able to access the tablets without being part of the trial.
People with a positive Covid test you will receive a text from Health and Care Research Wales with a link to the study website.
If you do a test at home that is positive then you can register on the website.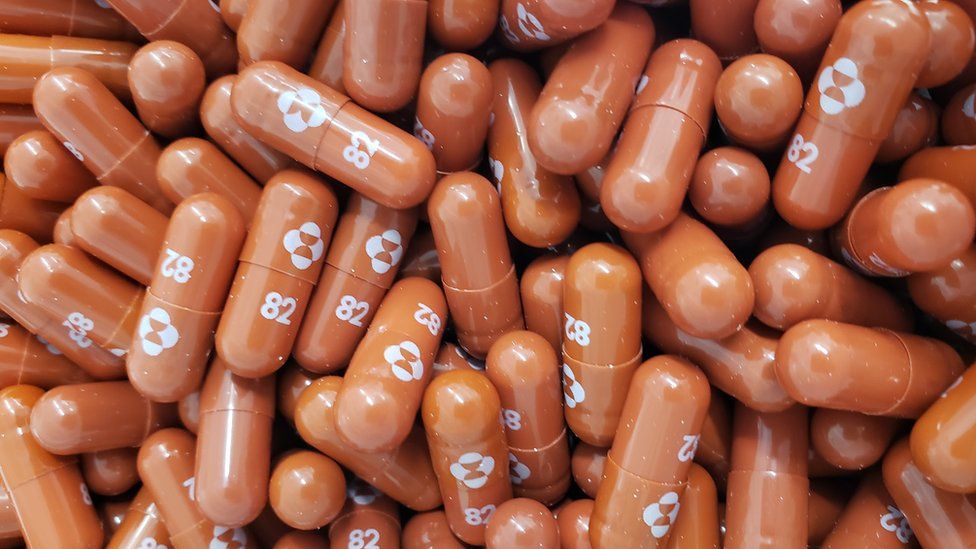 IMAGE SOURCE,

MERCK
Image caption,
Molnupiravir is the first oral antiviral treatment for Covid
Prof Kerry Hood, director of the Centre for Trials for Research at Cardiff University, started planning for this last summer.
"We will soon be starting to get results from the trail as we follow people for 28 days who take part and the trial started on 8 December," she said.
She said a "One Wales Approach" was important to make sure that everyone had the opportunity to take part wherever they live.
Anyone who has a positive PCR will receive a text telling them about the trial and if they are eligible, a courier will deliver the tablets within 24 hours to their door.
She added: "It's all done remotely, which means it's not centred in a specific location like a hospital, so no one in Wales will be excluded due to issues like transport."
Prof Hood said future plans for the trial include testing new drugs when approved, reaching those in care homes and seeing if antivirals can lower transmission of the virus.
A Welsh government spokesman said: "The booster programme remains our most effective tool in reducing the impact of coronavirus.
"For most people antivirals are less effective than vaccination, that is why we are working with Health and Care Research Wales to support the UK-wide antiviral study and other clinical trials of medicines that may be of benefit in the treatment of COVID-19, before they are made more widely available."