COVID-19 is short for COronaVIrus Disease 2019. It is a disease that affects the lungs and airways. The coronavirus infection can cause symptoms similar to flu:
For most people the symptoms are mild but some will develop severe breathing problems and other complications. The evidence so far shows that the risk of severe symptoms is higher in people with weakened immune systems, older people and people with long-term conditions, including long-term lung conditions.
Because of how the outbreak is spreading, it's a good idea to read the latest guidance from the NHS and keep an eye on the updates on the websites for the UK governments and devolved administrations:
Am I at high risk?
You may be at particularly high risk of getting seriously ill with coronavirus if you:
People at moderate risk include people who
What is coronavirus (COVID-19)?
A definition of coronavirus (COVID-19) including what it is, the symptoms and how to stop it spreading.
Mencap's-Easy read guide
Download Mencap's easy read guide to coronavirus (PDF)
NHS Inform guidance  – Common questions
Download common questions about COVID-19
Achieve Together-Easy Read-What is Covid 19
New and continuous cough – coughing a lot for more than an hour, or having three or more coughing episodes in 24 hours
Fever – a temperature above 37.8C
Change in smell or taste – either you cannot taste or smell anything, or these senses are different to normal.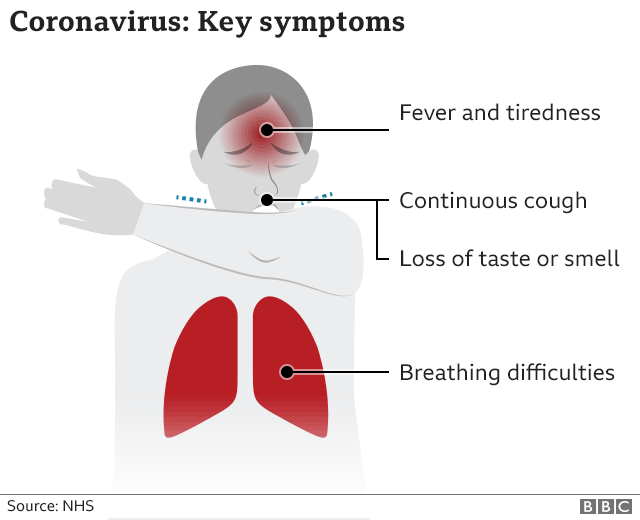 Anyone you live with, or who is in your support bubble, should also self-isolate until the test result arrives.
It takes five days on average from the moment you are infected to start showing the symptoms, but the World Health Organization says it can take up to 14 days.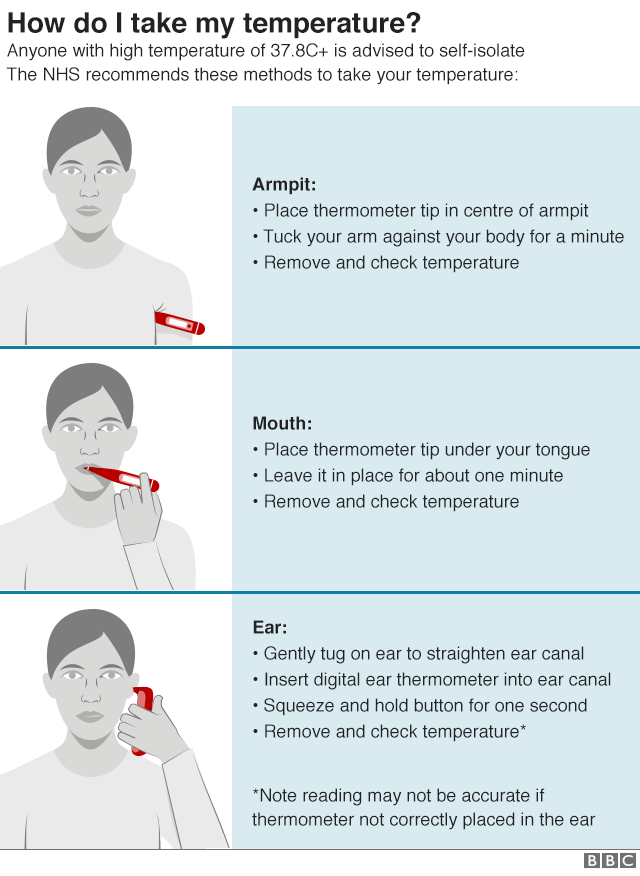 Is Covid the same in everyone?
No. The coronavirus can affect multiple organs and has several less common symptoms.
Flu-like with no fever: Headache, loss of smell, muscle pains, cough, sore throat, chest pain, no fever
Flu-like with fever: Headache, loss of smell, cough, sore throat, hoarseness, fever, loss of appetite
Gastrointestinal: Headache, loss of smell, loss of appetite, diarrhoea, sore throat, chest pain, no cough
Fatigue (severe level one): Headache, loss of smell, cough, fever, hoarseness, chest pain, fatigue
Confusion (severe level two): Headache, loss of smell, loss of appetite, cough, fever, hoarseness, sore throat, chest pain, fatigue, confusion, muscle pain
Abdominal and respiratory (severe level three): Headache, loss of smell, loss of appetite, cough, fever, hoarseness, sore throat, chest pain, fatigue, confusion, muscle pain, shortness of breath, diarrhoea, abdominal pain
And researchers think that vomiting, diarrhoea and abdominal cramps could be a sign of coronavirus infection in children.
What should I do if I have Covid?
You must stay away from other members of your household, who must self-isolate for at least 14 days.
Most people will have only mild symptoms, which can be managed with pain relief (like paracetamol), bed rest and plenty of fluids.
You should not even go to a GP surgery, pharmacy or hospital.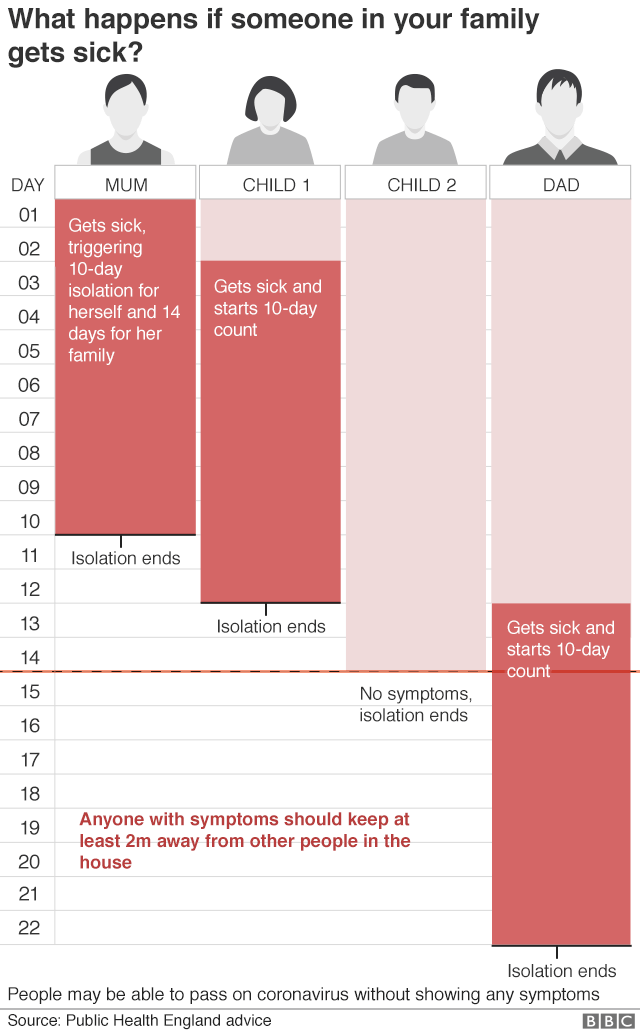 When should people go to hospital?
If you are seriously unwell and you have a medical emergency you should call 999 – this includes feeling so breathless that you cannot speak more than a few words.
The main reason people need hospital care is for difficulty breathing where they may be given oxygen.
The most seriously ill patients may require ventilation where the patient is sedated and air is pushed into their lungs.
Older people, and those with pre-existing medical conditions (such as asthma, diabetes, heart disease, high blood pressure), are more likely to become severely ill. Men are at slightly higher risk of dying from the virus than women.
How do I protect myself?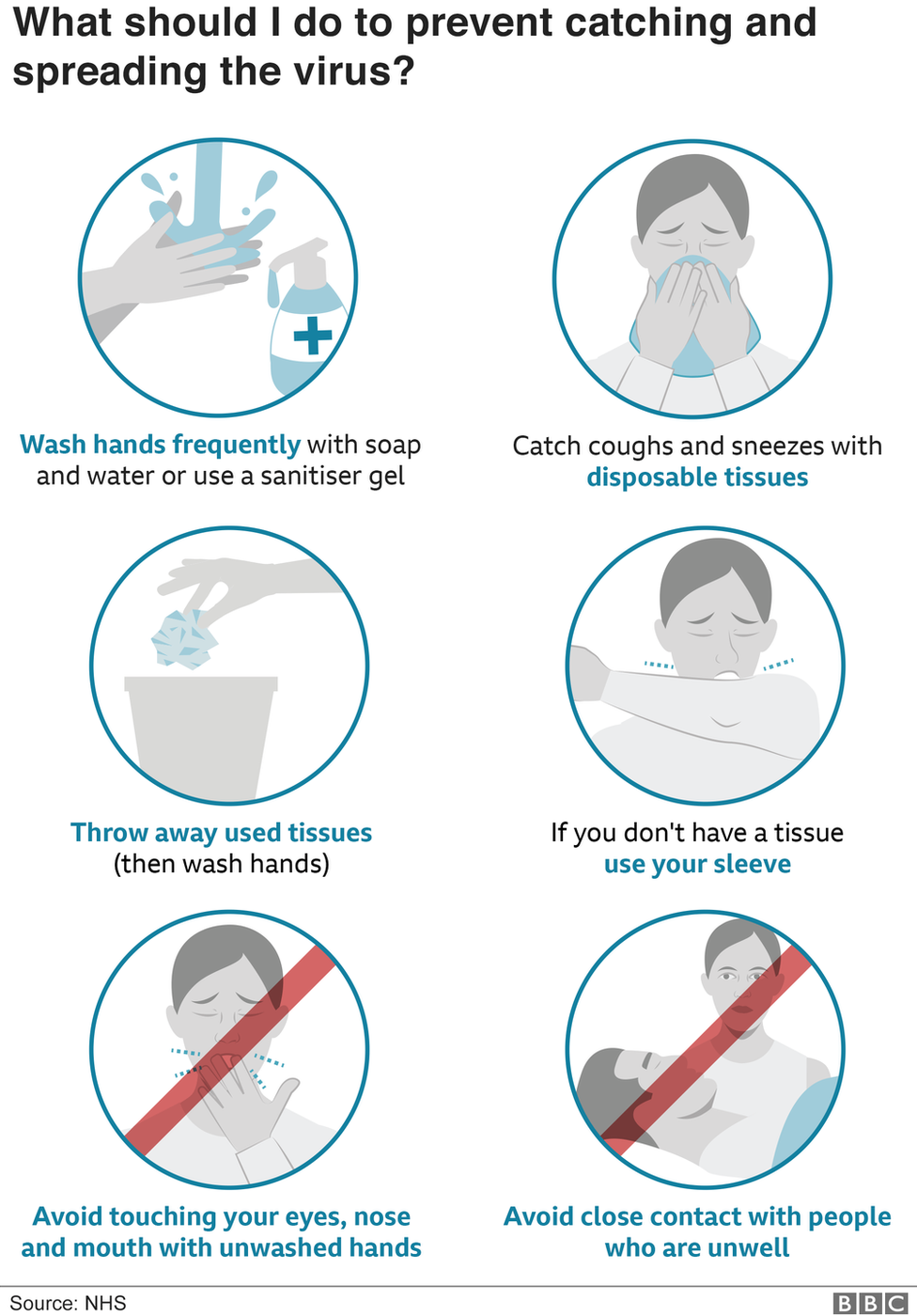 Coronavirus spreads when an infected person coughs or sneezes small droplets – packed with the virus – into the air. These can be breathed in, or cause an infection if you touch a surface they have landed on, then your eyes, nose or mouth.
So, coughing and sneezing into tissues, not touching your face with unwashed hands, and avoiding close contact with infected people are important.
People will be most infectious when they have symptoms, but some may spread the virus even before they are sick.
A cold, flu or coronavirus – which one do I have?
What about a cough?
f you have a cold or flu you may well have a cough, along with other symptoms.
Flu usually comes on suddenly and sufferers will often experience muscle aches, chills, headaches, tiredness, a sore throat and a runny or stuffed nose, along with the cough. It feels worse than a heavy cold.
Colds tend to develop more gradually and are less severe, although they do still make you feel unwell. Along with a cough, there may be sneezing and a sore throat and runny nose. Fever, chills, muscle aches and headaches are rare.
A coronavirus cough means coughing a lot for more than an hour, or three or more coughing fits or "episodes" in 24 hours.
If you usually have a cough because of a long-standing medical condition like COPD, it may be worse than usual.
You should get tested for coronavirus if you develop a new, continuous cough.
What do loss or change to smell or taste mean?
These are key symptoms of coronavirus and mean you should get a test.
It could still be that you have a simple cold. But you need to check, even if you don't feel unwell, to avoid the risk of spreading the virus.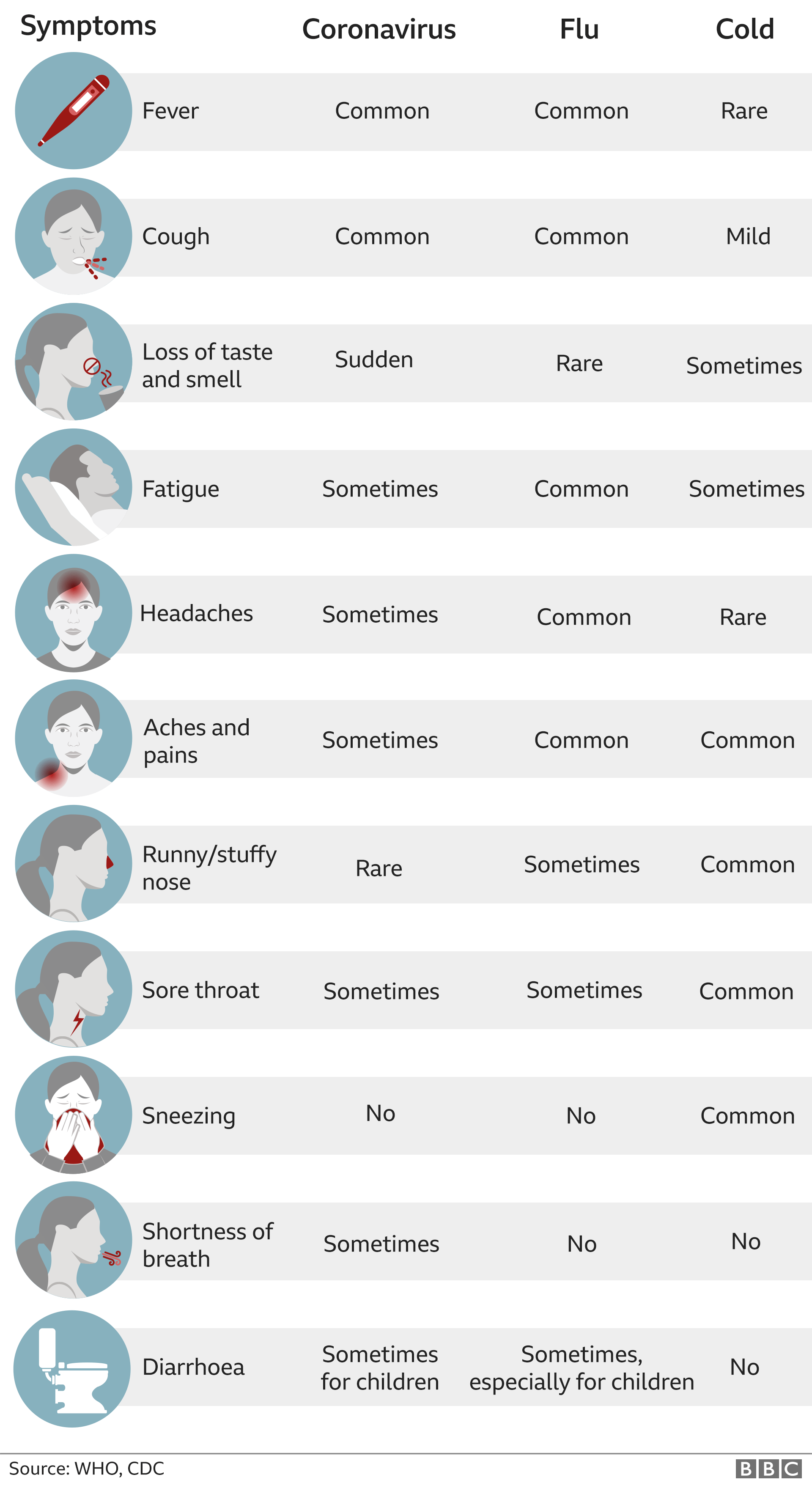 Does sneezing mean I've got coronavirus?
Sneezing is not a symptom of coronavirus, and unless you also have a fever, cough or loss of smell and taste, you do not need a test.
Sneeze droplets can spread infections though, so catch them in a tissue, put it in the bin and then wash your hands.
Wash your hands regularly

Use a face covering when social distancing is not possible

Try to keep your distance from those not in your household
More people in England are being offered a free flu jab this year too in the run-up to winter.
How about a runny or blocked nose?
As we head into winter and with children back to school and more workplaces open, lots of people will be getting colds.
What if I am very unwell?
People with coronavirus have a wide range of symptoms, ranging from mild to severe, although some will have none at all, but can still be infectious.
Symptoms may appear up to two weeks after exposure to coronavirus, but usually around day five.
Feeling breathless can be a sign of a more serious coronavirus infection.
If you are having trouble breathing, contact your doctor online or over the phone, or the NHS 111 online coronavirus service.
If you are very worried about sudden shortness of breath ring 999.
Call 111 if you're worried about a baby or child under five

If your child seems very unwell, is getting worse or you think there's something seriously wrong, call 999

Do not delay getting help if you're worried. Trust your instincts